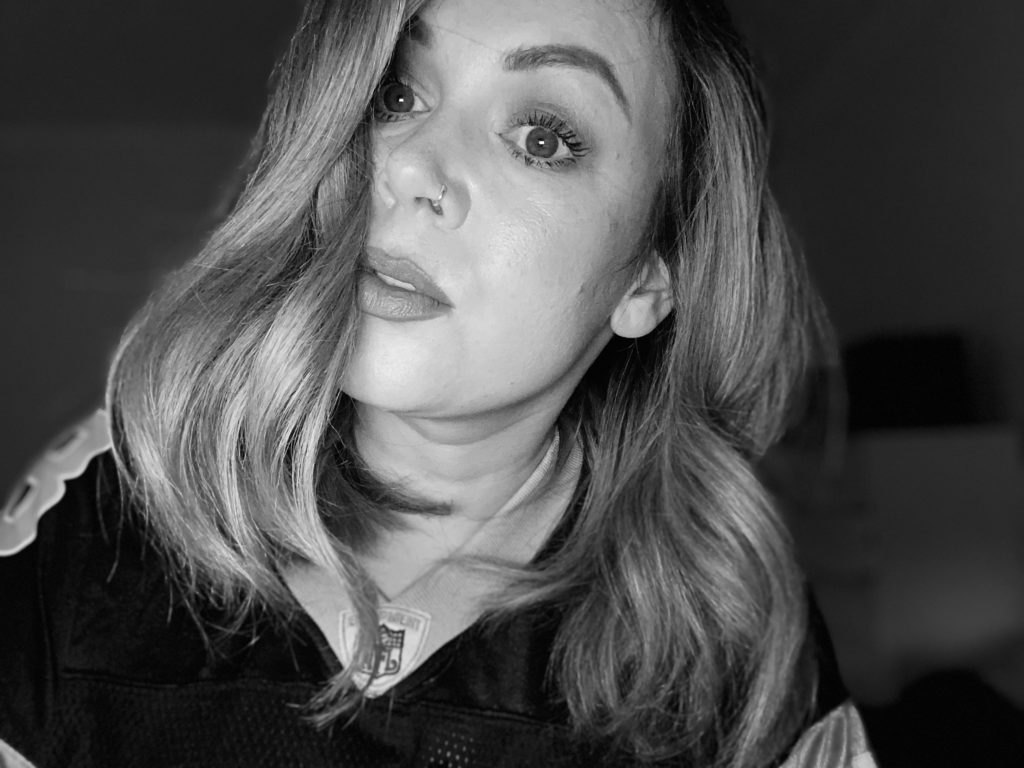 I'm writing this post in the hope it will help others understand what it's like living with anxiety, depression, or any mental health condition.
I want the stigma that overshadows these illnesses to end because, I for one don't feel it is possible to ask for the right help for fear of being judged or ridiculed.
Here's what you need to understand.
First of all, I am not crazy. And being made to feel like I am is possibly one of the worst things you could ever do. If I get angry or upset it is through sheer frustration of not being listened to or not being understood. Dismissed even.
Any other illness in the world is taken seriously. If you are unwell or have an ailment and say you are not up to something or are in pain your feelings are respected. Say your invisible illness is causing you issues and you are told 'you will be fine' and usually made to feel like you are overreacting.
Mental health issues are very real. On Saturday morning, after a few days of feeling quite stressed and anxious, it all came to a head and I found myself feeling completely overwhelmed. I ended up locking myself in the toilet to sob.
I had done all I could to push through that feeling and not succumb to it but nothing had worked. I was even in the middle of a HIIT work out to help boost my mood at the time the tears came. I just couldn't keep them in anymore.
I guess a cry was what I needed though. Exercise wasn't helping and I felt so weighed down with my feelings that I was struggling to even lift my legs up. Every move felt impossible and with every jump I could feel myself welling up more and more.
I do have a lot going on at the moment and, unfortunately whether I like it or not, that takes a toll on my mental health. No matter how much I try and organise my thoughts or keep positive, my anxiety and depression creeps in.
It's fine. I will be fine. I know I will, I will make sure I will. I just need to accept this is how I feel right now and take each day at a time.
What I don't need is having to worry about how other people will deal with or react to it. I want to be able to say 'hey, I'm feeling a bit overwhelmed with life at the moment so need to take it easy' and that be accepted. I want to be able to say 'I can't socialise right now because my anxiety is sky high' and that be OK too. I don't want to be made to feel bad.
If I couldn't make an event because I was physically sick no one would even question it. Why is this any different?
These feelings and situations are very real. It isn't an overreaction or an excuse. And being trapped in a mindset where the world is frightening is a very lonely and daunting place to be.
Even going out with friends you love feels impossible. I get panicky, my chest gets tight and I can't breathe and feel sick with fear. I feel awkward and like my brain has shut down and I have forgotten how to be a normal human.
I feel self conscious and my self esteem is at an all time low. How exactly are you meant to socialise and be good company when dealing with all that?
Nowadays I am lucky to also experience physical side effects too. I'm not just talking about crying, I'm talking having a dodgy stomach, headaches, acid reflux as well as feeling lethargic and experiencing brain fog.
Now please don't think I don't feel empathy for the person on the other end of this situation. The person living with a loved one going through this, who has no idea what it feels like.

I get that for the other person it is difficult to know what to do or say. Even how to comfort them.
I have total empathy.
My problem is I have always had empathy, too much. I have always worried too much about what that other person may be thinking. I put their feeling before mine and would feel guilty for how I was acting. (I was also made to feel guilty in the past too but that's a whole other story).

That is why I am writing this blog today though, to hopefully bring some understanding which may help the person on the receiving end.
When I was sat on the toilet on Saturday, red and sweaty from my half attempted work out trying to stop the tears rolling down my cheeks I felt humiliated. I felt stupid. What was my boyfriend thinking about me right now?
I don't want to be worrying about that. I want to be worrying about myself.
I long for the day I feel more listened to or understood. So that I don't have to hide myself away and cry, maybe it wouldn't even get to that point if it were more understood?
I long for a day where I am not judged if I need a day to get my head together. If I have a day where I can't face the tasks I need to do and just want to lay on the sofa.
I don't want to have to explain myself if I can't face going out or being social. I don't want to hear 'don't be silly' or 'you'll be fine' if I say I want to go home.
Most importantly, I don't want to be looked at or treated like I am crazy. I don't wish to be spoken to in a patronising way and made to feel stupid for how I am feeling. That reaction crushes whats left of my fractured self esteem and makes me feel even more alone and misunderstood.
I don't expect people to know how I am feeling if they don't experience it for themselves, but what I would like is empathy. Just like we give to others. I don't want to feel as though my feelings are being dismissed or belittled.
As that person on the other end, all you have to do is make your loved one feel listened to and safe. I've not known what to say tons of times when with friends going through tough times because of not having experienced it first hand, but I still listen. I'm still there for them.
Whenever I hear discussions around mental health or suicide I always hear someone say 'I wish they has spoken up' or 'How awful that they felt they had no one to talk to'. And yes, while it is true some people don't say anything or give any clue as to what is going through their head, others may well do. And if they do, LISTEN. Empathise.
You don't have to have answers. You just have to make that person feel understood and taken seriously. Tell them they can take all the time they need. Tell them they don't have to go anywhere they don't want to. Tell them they are not overreacting or being stupid.
It takes a LOT to be open and honest about how you are feeling. To be that vulnerable. Please make it worth their while.