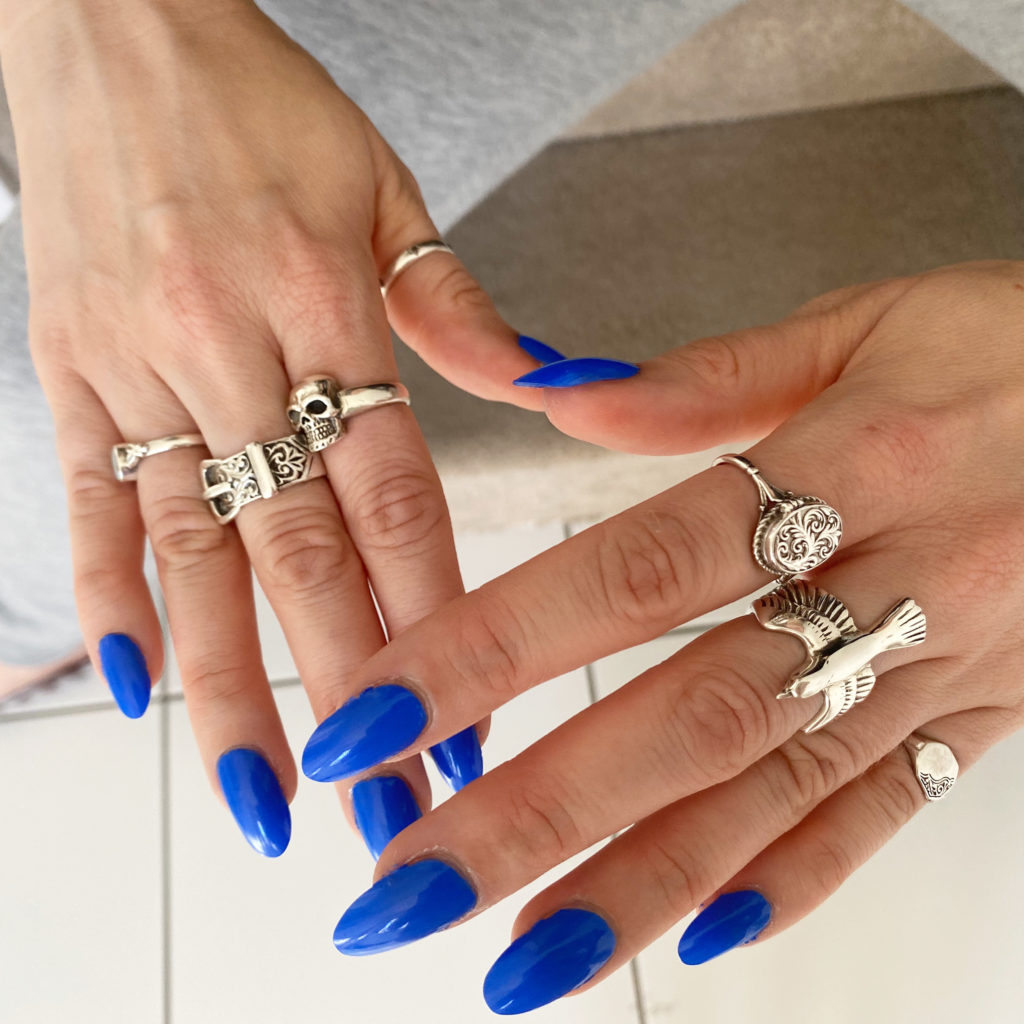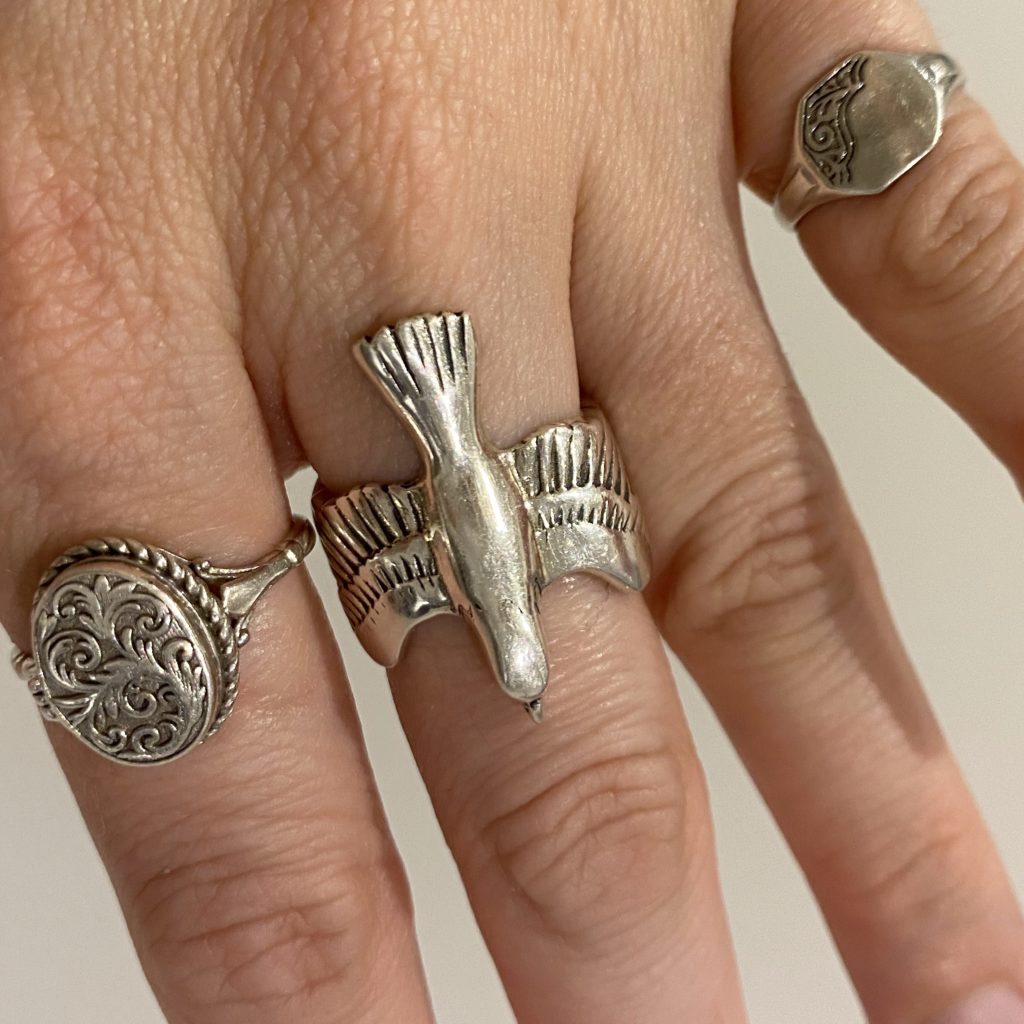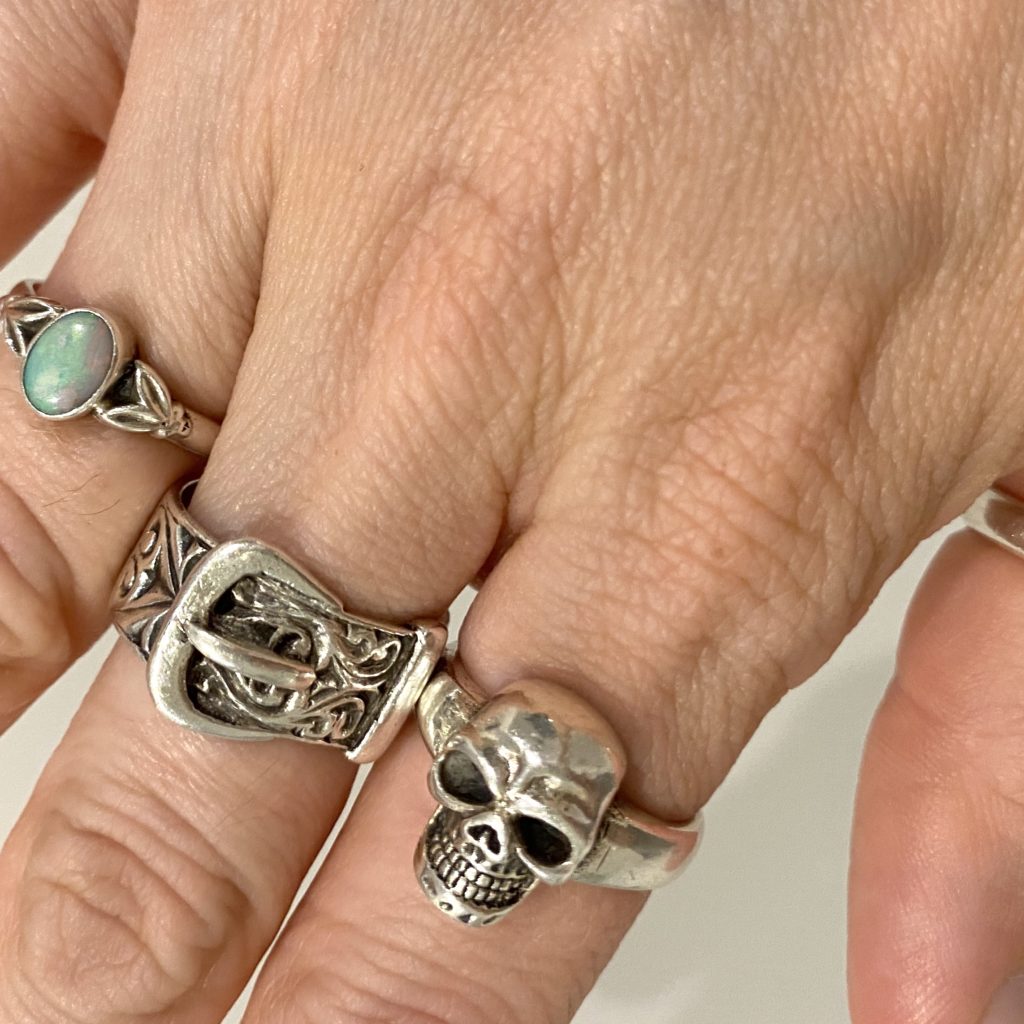 I have been asked about my rings quite a bit on social media recently so I thought, seeing as I have a shiny new blog why not do a quick write up about them.
Any excuse to post on here eh?
Anyway, there isn't too much to say on this post apart from where they're from and why I love them (though I would think that is obvious). I have always loved big rings but only recently updated my collection after years of wearing the same ones so I am quite excited to talk about them now.
Let's get started. So where are they from?
TOP IMAGE: From L-R
Aqua blue stone ring – Rocknrose, no longer available, similar here. or here.
Buckle Ring – vintage, Lion Anchor X 1973 Mark Belt Buckle Ring.
Skull Ring – Empty Casket, Sold Out, similar here.
Thumb Ring – VERY OLD! Similar here.
Claudia Locket Ring – Rocknrose, £44 (also available in gold)
Soaring Eagle Ring – The Great Frog, £190.
George Signet Pinky Ring – Rocknrose, £26.
Some of my favourite jewellery sites:
Rocknrose
Empty Casket
The Great Frog
Boho Moon
Regal Rose
I would also recommend scouring pawn shops as well as online auction sites and Etsy if looking for vintage rings. A lot of modern online jewellery shops sell them too.