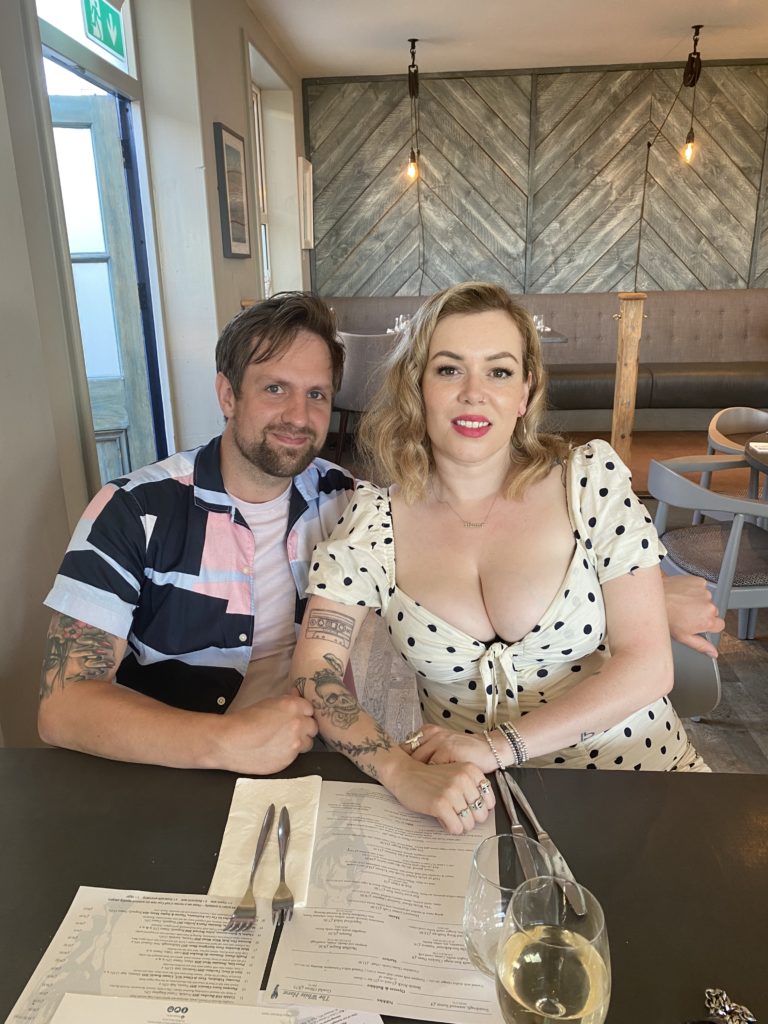 Recently Matt and me celebrated two years of being together with a lovely meal at The White Horse which is located in Brancaster Staithe.

For anyone who is unfamiliar with this very popular venue, it is well known for it's seafood dishes, particularly the sharing platter.

Located in the heart of the beautiful North Norfolk village, overlooking the coastline and serving delicious food, it isn't difficult to understand why it is so popular. They have such a long waiting list I booked our table at the end of last year in order to avoid disappointment.

It was a stifling hot evening when we went, so I was grateful we were seated inside the restaurant, overlooking the view in the air conditioning rather than the scorching sun (what can I say? I'm delicate)
We had a drink and some bread before ordering food. Despite being tempted by other dishes on the menu, we knew we would regret it if we didn't go for the seafood sharing platter.

It didn't disappoint.

This platter is £65 but when you consider what you get it works out brilliant value. There's lobster, crab meat, smoked salmon, cockles, smoked mackerel, oysters and much more. We couldn't finish it all.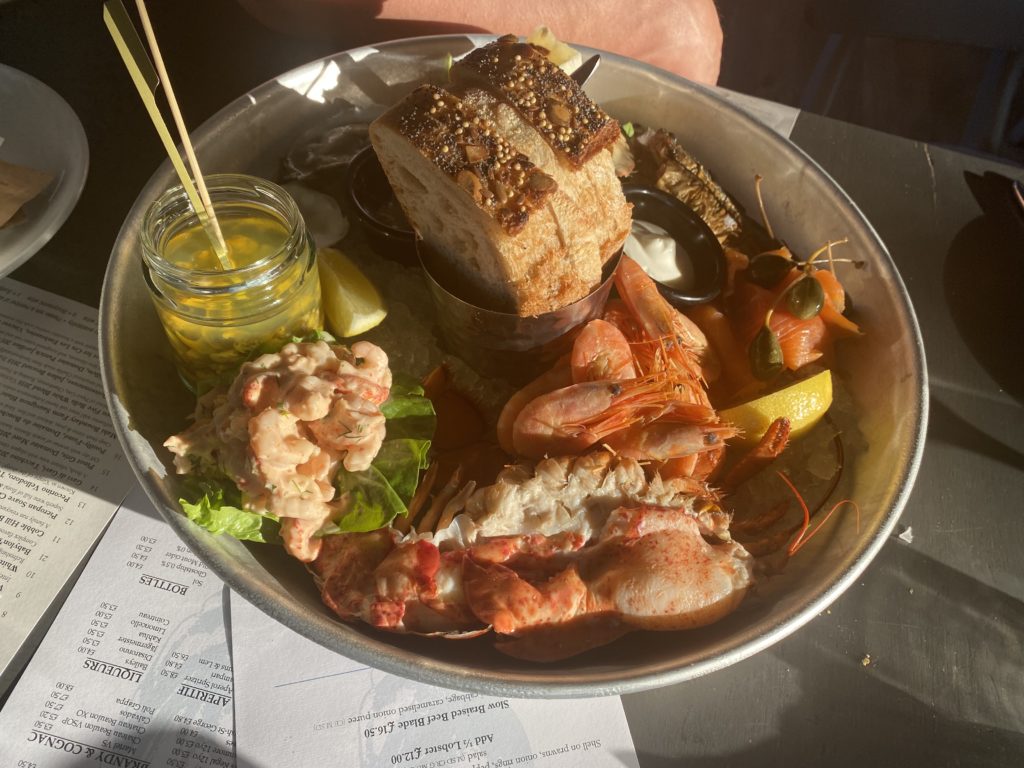 We had such a lovely evening. The staff were friendly and attentive and even gave us some petit fours with our bill as a token for our anniversary.

I know to some it may seem silly to celebrate a relationship anniversary but I don't care. I love what we have together so I want to mark all of our little milestones, no matter how trivial they may seem.

It is important to appreciate what you have.

We finished off our evening back at mine, in our comfies, sitting in the garden. Matt played guitar while we enjoyed a cider and watched the sun set. Well, as much as you can over houses and trees.

It was a perfect evening.

If you have been thinking of booking a table at The White Horse I would recommend that you go ahead and do it. It is well worth the wait.